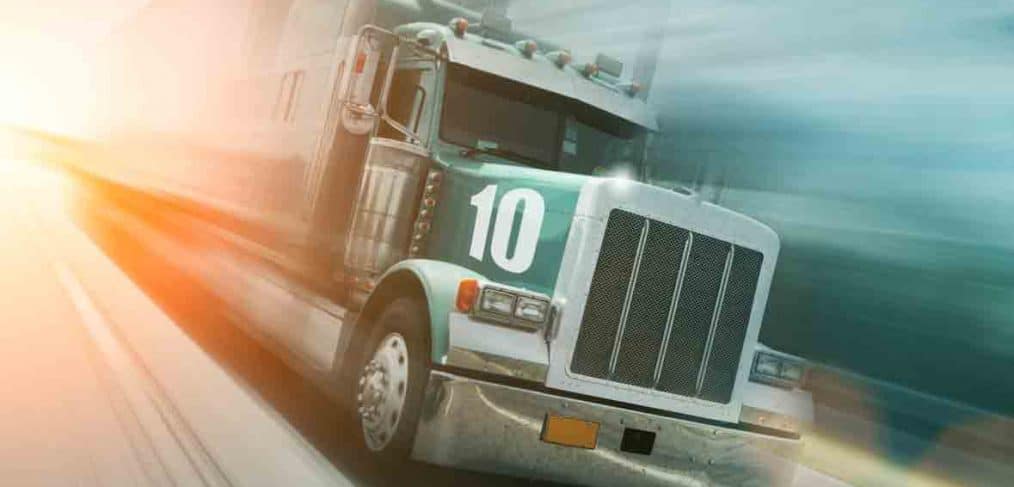 10 Marketing Pro Tips: How To Create A Roadmap For Success
ROADMAP BLUES
Over the years I've been in meetings with company owners and executives who marvel at the success of others in their industry. They'll say something like: "Why can't WE be more like (insert name of their chief competitor)." To which I reply: "You can. Let's start by reviewing your current marketing plan and budget." I prefer starting here as a way to get the ball rolling.
This example illustrates a key point: Some businesses never explore the many marketing options available to them. Or they are stuck using methods that no longer yield the results they need. Does this sound familiar?
Below is a list of ten powerful marketing pro tips. These will help your company move towards greater profitability and get your marketing roadmap groove on!
Tip #1
Products should never be sold or marketed like a commodity – unless they are commodities. Your USP (Unique Selling Proposition) is the key benefit of your product that is not available in other competitor's products. Example of a USP: (GEICO Insurance) "15 minutes could save you 15% on car insurance."
Tip #2
Wondering why your chief competitors have more qualified website traffic than you do? A comprehensive Competitive Keyword Analysis (CKA) will uncover the keywords you need to reach your target audience and improve website search engine ranking. Typical benefits include increased and better qualified traffic and higher conversion rates.
Tip #3
Become a contrarian and an innovator within your business sector. Understand that few businesses ever stand out with a "me too" approach to product marketing. The successful business will regularly review and modify their marketing to better engage their customer. It is essential to remember the lesson of the dinosaur: adapt to your environment or perish.
Tip #4
Why do some Marketing programs succeed while others fail? Look under the hood of a typical marketing campaign and you're likely to find these key steps:
– Market Research
– Planning
– Budget Development
– Strategy
– Execution
– Program Audit
A Program Audit is sometimes viewed by an organization as an unnecessary expense. However, it is one of the best ways to know if the program met your goals and objectives!
Tip #5
To use a baseball metaphor, the reason marketing campaigns sometimes are unsuccessful is because they fail to "keep their eye on the ball".
That's why a properly developed marketing program needs to have solid metrics created as an initial step. Typically this will include things like goal setting, a needs assessment, campaign definition, campaign targeting, planning, execution and a post campaign review (or audit). Starting with this important planning tool will significantly increase the odds of success for your marketing program. That's called a "home run" for fans of baseball!
Tip #6
Focus groups are one of the best ways to understand the needs and buying patterns of customers. Investing in this type of research provides additional intelligence on customer loyalty, the perception of your brand, the quality of your product and much more. The payoff can be sizable and deliver efficiencies on all marketing activities including planning, execution and budget. Company leadership will no doubt notice the improved ROI!
Tip #7
Do you think brand advocacy by your employees and customers is good for your business? You should.
That's because industry research shows that 92% of online consumers trust recommendations from their social circles.
Brand advocacy is sometimes overlooked but it can go a long way to help increase awareness of your product and curb advertising expenses. Brand advocates promote products using their networks via word of mouth, email, social media, or through content. Their love for the brand is their only incentive.
It's well worth the effort and resources to monitor how this impacts your brand and product sales. You can bet your competitors do!
Tip #8
An endorsement by a celebrity or a company spokesperson can be an effective way to attract large and diverse groups of buyers.
Examples of celebrity endorsements include Michael Jordan for Nike, Jennifer Garner for CapitalOne and Matthew McConaughey for Lincoln automobiles.
A company spokesperson is typically someone with a magnetic personality. They could be a representative of the company marketing department, an independent contractor or even the company CEO.
With celebrity endorsements the benefit is a quick draw for the product or service. However the cost is typically higher so a larger budget is often required.
Tip #9
Amazingly there are some businesses who use the terms "marketing" and "sales" as if they were interchangeable. But each function is unique. That difference is important to understand since it can directly impact the overall success of both functions and the enterprise.
The fundamental role of "marketing" is to attract buyers and position the brand competitively. Whereas "sales" works primarily on closing and converting prospects into satisfied customers thereby building the base of income the company needs.
If these two specialized functions are not well designated and maintained then inefficiencies can develop resulting in lost time, money and resources. This requires each to have separate management control and accountability to operate at peak efficiency.
Tip #10
Why do some businesses incorporate Cooperative (or "Co-op") Advertising into their marketing strategy?
Cooperative advertising involves paid advertising messages with costs shared by retailers and manufacturers.
This has the advantage of lowering the cost of advertising or it will often increase the ad exposure for the advertisers. Co-op Advertising can be found in radio, print, television, or digital media.
Want us to create a tailored marketing program, branding program or company website for you?
If you have questions speak to one of our friendly experts who will be happy to help you!
Enjoy these marketing pro tips? To read other posts on similar topics please visit our BLOG section.